SAFARI LOCAL FILE RESTRICTIONS
To view locally stored projects in Safari, you will need to "disable local file restrictions". Alternatively, you can upload your RP file to Axure Share or publish the local files to a web server.
VIEW LOCAL PROJECTS IN SAFARI
1. Open "Safari > Preferences > Advanced" from the top menu menu, and check the option to "Show Develop menu in menu bar"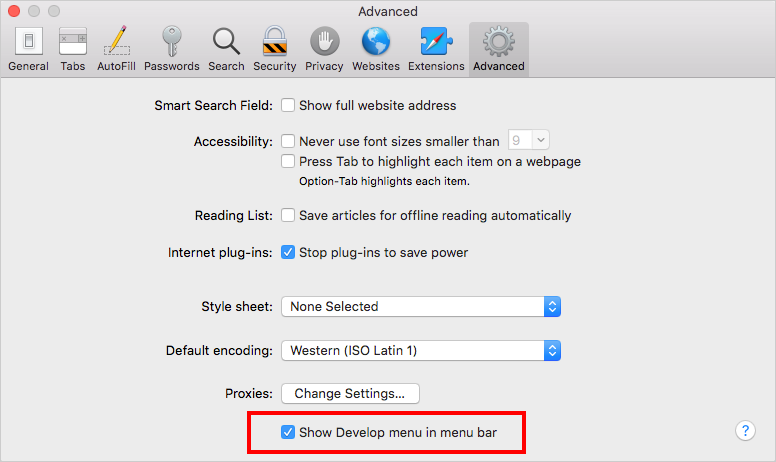 2. In the Develop menu that appears in the menu bar, click "Develop > Disable Local File Restrictions" to un-select the menu option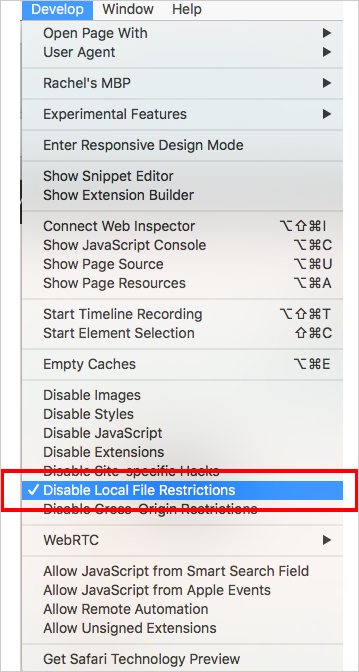 3. Click the button below
We're Here to Help
Need help or have any questions? Drop us a line at support@axure.com.